WNYC Radio
The new unit ostensibly serves two purposes: As I wrote then: And is this part of a larger narrative that sees WNYC angling to enter a flexible relationship with its public broadcasting responsibilities? Here are the high-level takeaways: The division, then, can be read a move to better position the station to optimize programming for both platform categories.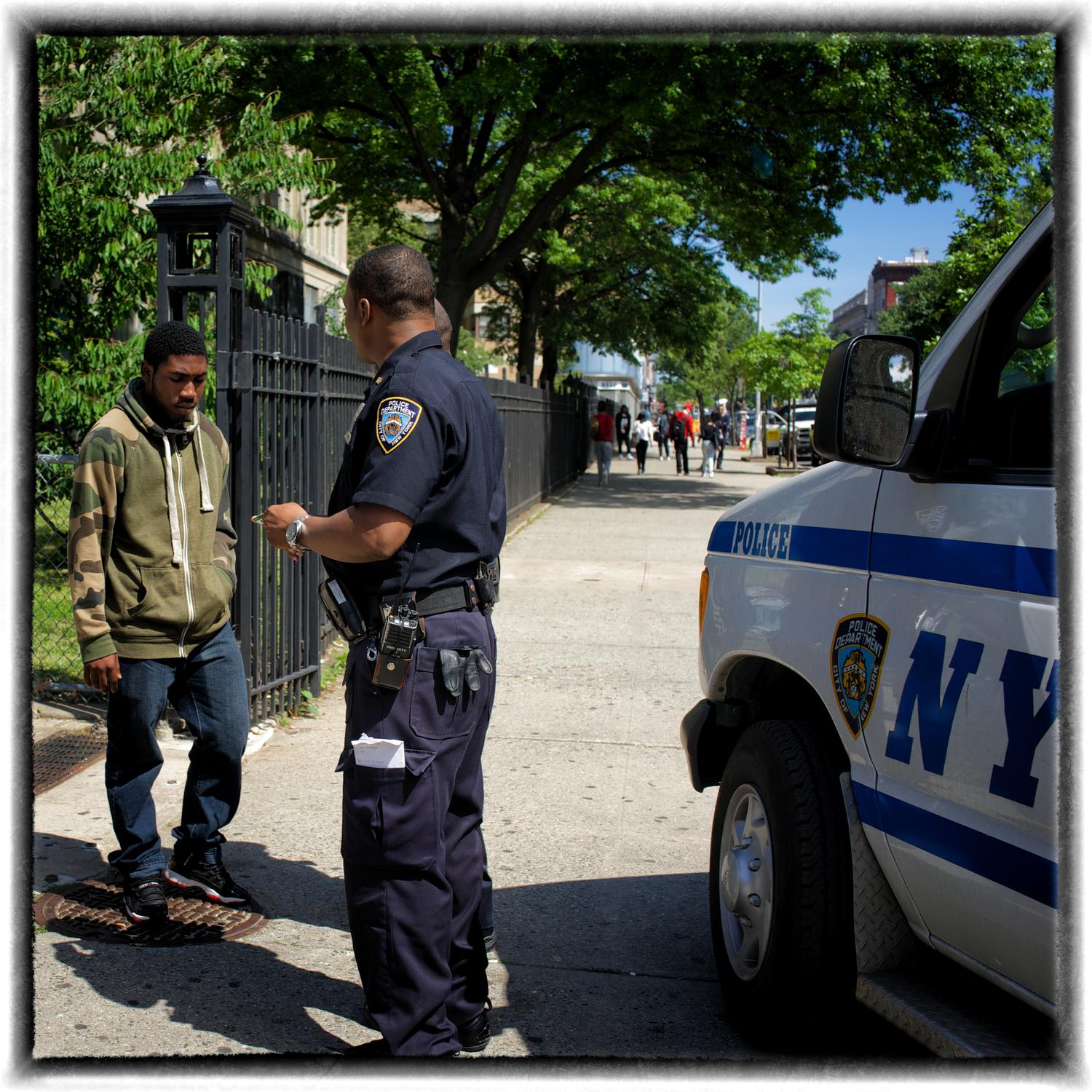 Other Formats
It's really terrific to see you again. Not that we can literally see you through the camera in your computer or smartphone; it's just an expression You look great though. Anyway, congrats on that thing you finally finished! Man, what an achievement. Anything else noteworthy happen in the last five months? Please let us know in the comments, which are wide open once again to provide a forum for an enlightening and respectful exchange of ideas.
As always, you can send us hot tips to tips gothamist. For those of you just joining us: What even is Gothamist? Gothamist is a website about New York City and everything that happens in it. We also produce pizza bagel instructional videos. In addition to marveling at the daily absurdities of life in this marvelous city, we believe a functional democratic society relies on an informed, engaged citizenry—if nothing else, Gothamist aspires to serve that mission on a local level.
We are committed to telling the truth, dutifully reporting facts worth knowing, and shining light on the most pressing problems faced by all New Yorkers—telling vital stories about those who are struggling, and holding those in power accountable.
After getting shut down last November, Gothamist has been acquired by WNYC, a non-profit institution committed to strengthening local journalism. So far, eight former Gothamist staffers have rejoined the team to bring Gothamist back, and with your support , we hope to make Gothamist a more expansive, resilient publication. We've come a long way. This was the Dawn of Blogs, and the possibilities of instant Internet publishing were new and exhilarating.
Gothamist evolved organically in these early years, with no investors or revenue stream, gradually becoming more professional and journalistic without losing its informal, eclectic style. Chung often said she wanted Gothamist to feel like it was written by a friend who was sharing what they found most fascinating about life in New York. As we embark on a new era at Gothamist, it seems appropriate to take a moment to look back at how Gothamist started in those early days.
Gothamist was still very new, and was really just being run by him and Jen Chung at that point. In fact, it was there that I taught myself coding and built a personal blog on Geocities, which became my entry into this whole blogging thing.
There was a small group of NYC bloggers back then who connected online, and one night around this time we decided to meet each other in person at Pianos, a night that changed the course of blog history for details on this event, and more about those early days of blogging, please give me a book deal.
I threw all of my energy into Gothamist, I asked some of those bloggers to write for us others already were! Once I was all set up, I worked on Gothamist whenever I had time, usually utilizing my nightstand as a desk and sitting on a duffle bag stuffed with clothes in my tiny Lower East Side apartment, which I shared with Jessica Coen, who was 10 feet away writing Gawker.
Before Gothamist had an office before we even got our first ad — from Nike, a x banner , Chung held editorial meetings over group AIMs, and we would otherwise connect via chat and email.
It was all very loose, but still felt legit, somehow. I even went down to SXSW in to launch Austinist with Ben Brown, who would be editing that site, all before this was even a real job for me. We also met up pretty frequently IRL, mostly for drinks. These were almost exclusively held at The Magician, or at the Movable Hype shows that I started organizing for us—these each featured a lineup of three local bands, and were usually held at the old Knitting Factory on Leonard Street. These events were a great way to manifest our presence in the city offline, but they were also a way to connect with our readers, and showcase bands and comedians who were up-and-coming in NYC.
We made no money from these, every dollar went to the people who were on the bill that night. Bloggers meeting up at LES bars? Blog-hosted shows? These things may have become life as we know it, but it was all brand new back then. Chelsea Peretti at the first comedy show I booked: Public relations companies started to form new departments to deal with online outlets like ours. We didn't know anyone who worked in journalism, or even near journalism.
Yet we were unwittingly about to help shape a new media landscape along with some other bloggers. Red carpets hadn't seen many blogs yet. Most newspapers were still owned by a small group of megarich individuals sound familiar?
That our voice and ability to speak directly to our readers was dead. We were the eyes and ears of the city, and one of my favorite things was relaying what we'd seen, heard, and what interested us as New Yorkers—from discovering bucolic cabins hiding away on Manhattan rooftops to tracking down the old CBGB awnings to trying to figure out if the World's Fair Underground Home is still down there to calling out rude subway behavior We even brought bands to NYC spots we loved for little pop-up shows: It was a miracle we managed to be independent for so long, and it was nothing short of another miracle when WNYC gave us our voice back earlier this year.
I'm beyond thrilled that the spirit of Gothamist is still the very same spirit that I knew it to be back in And Chris Robbins, the relentless reporter and editor who also helped bring more feature reporting to the site.
And Ben Yakas, who can write beautifully about anything from nail clipping on the subway to the Fast and the Furious franchise.
Onward, etc. It was kind of a hassle, but it got me out of the house. Most of them had scant reporting experience and few contacts in the established media world, but who needed that when you had blogs, which at the time were still an unruly mode of self-expression. Even David Byrne had a blogroll. Screenshot taken by Jen Carlson, for posterity, in It is difficult to adequately convey how differently the Internet manifested itself fifteen years ago. It felt big but it was so much smaller.
Twitter did not exist. Facebook was the exclusive domain of college kids and had no News Feed. The iPhone had not debuted. When I started at Gothamist I did not even own a cellphone, and when I finally got one the thing was not smart. Back in the old blog days, when you found a weblog you enjoyed, like Heart on a Stick or Vanishing New York , you just added it to your bookmarks and revisited it periodically.
Sometimes you even manually typed the url into your browser. After a year of writing freelance arts and culture blog posts for Gothamist, Chung offered me a full-time blog job, and I took it without hesitation. We became adept at covering breaking news.
Radiohead was not really doing any press to promote it, aside from Greenwood talking about his orchestral side project with Rolling Stone and Gothamist? This was a huge get for us, and I nervously pretended it was normal. I recall Jake noticing the dramatic spike and telling Carlson to book more interviews with Radiohead.
People seemed to be interested in those guys. At least, it was fun for us. Most of the time, anyway. This is me. Movable Type Gothamist always maintained a sense of wonder about New York, and no story was ever too small to convey that spirit. We were sardonic but tried not to be strident, skeptical but not cynical, insatiably curious and eager to explain.
Over the years, Gothamist grew to a scale and level of quality that made me proud. With the help of civil rights attorney Norman Siegel, we forced the NYPD to issue press credentials to more digital media outlets. We were cited in a Supreme Court case. When Gothamist was suddenly shut down last year, I still felt like we were just getting started.
Now we have an unheard of new opportunity to pick up where we left off and go further, with the help of WNYC. Gothamist is now in large part a reader-supported enterprise, and we're asking those of you who appreciate the site to join us in this new chapter by donating to our Kickstarter campaign. And a huge thank you to everyone who has already donated!
We're humbled and inspired by this outpouring of support. We are just getting started. For a visual look back at the early days of NYC blogging, check out this photo gallery. Gothamist is now part of WNYC, a nonprofit organization that relies on its members for support. You can help us by making a donation today! Your contribution supports more local, New York coverage from Gothamist. Thank you! Contact the author of this article or email tips gothamist.
Categories
But the development represented the end of a remarkable era for WQXR and a major shakeup for the classical community. After hopping frequencies a few times in the early days of FM radio and being purchased by the New York Times Company in , the station remained anchored at the But the WQXR name and legacy are not gone altogether. The deal was advantageous to WNYC, allowing it to free up time on its flagship station for more news and talk radio while consolidating and beefing up its classical operations on a separate station. For classical-music fans in the New York City area, the new arrangement would be an adjustment, but they could look forward to the fact that WQXR would now play just four minutes of underwriting announcements an hour as opposed to 12 minutes of commercials.
VIDEO: Data Protection Choices
You can find WQXR's broadcast on the HD2 channel of WNYC FM and Q2 on to select the compatible stream URL and enter it manually into your radio. WNYC Studios, part two: In case you missed it, last week saw big public radio with an eye to expanding the station's digital revenue stream. Parasitic genes, public poop, and the eerie sound of a subway train. What is the answer to your stupid question? Listen.